Our Area
Not sure if you're covered by the Wessex Appraisal Service? Find out more…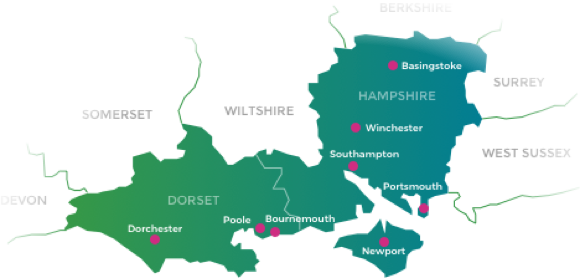 Latest News
Appraisals and COVID-19
For information and FAQs about Appraisal & COVID-19, visit our decidated COVID-19 RESOURCES page, plus our NEWS and SUPPORT pages
---
For some great tips on getting the most from your appraisal during the pandemic, click the thumbnail below.
My Appraiser made it seem less like a test of my skills and fitness to practice, and more like a tool through which to evaluate and improve my personal and professional development in all areas. Taken from Appraisal Feedback.
I am most grateful to you, and the appraisers, for all the advice and support you have given me over the last six years of appraisal. Having been so cynical about the value of appraisal in such a limited and non-clinical role as mine, I was very pleasantly surprised to find that I found the experience both enjoyable and worthwhile – my thanks to you all. Dr Nicholas Allen, former Medical Referee for Southampton Crematorium.
Having moved from doing appraisals elsewhere in the NHS and outside, I can say that the service you lead has been a completely different organism. Your focus on the appraisee, the support you have organised for appraisers, and the effectiveness of the whole organisation here in Wessex is amazing. I am sad to go but it has been a very enjoyable part of my professional life. Dr Steve Pratt, GP in Totton, former Wessex Appraiser, and Editorial Board Member Red Whale.
My appraiser has been hugely supportive over the three years he has carried out my appraisal. He has helped me through a difficult time in my career and, most importantly, has challenged me when needed.