Our Area
Not sure if you're covered by the Wessex Appraisal Service? Find out more…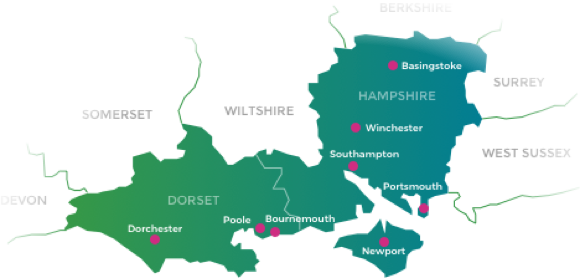 Appraisals and COVID-19
Click here to visit all the latest information and FAQs about appraisal and revalidation during the COVID-19 pandemic.
I found my appraiser to be supportive and very useful ideas for my future practice which made this a positive experience.
Very useful conversations. Empathetic and professional approach.
My appraiser has been hugely supportive over the three years he has carried out my appraisal. He has helped me through a difficult time in my career and, most importantly, has challenged me when needed.
Having moved from doing appraisals elsewhere in the NHS and outside, I can say that the service you lead has been a completely different organism. Your focus on the appraisee, the support you have organised for appraisers and the effectiveness of the whole organisation here in Wessex is amazing. I am sad to go but it has been a very enjoyable part of my professional life - Dr Steve Pratt, GP and former Wessex appraiser in Totton, Editorial Board member Red Whale.